FREE PREVENTION AND TREATMENT FOR THOSE IN NEED
The project was launched in November 2005 with the aim to promote the prevention, evaluation and treatment of patients with rheumatic or congenital heart disease. The post-operative follow-up and the provision of medical treatment are also fundamental objectives of this initiative.
Together with the diagnostics an equivalently substantial part of the project is dedicated to information, training and early prevention of rheumatic disease.
Since 2006, patients with symptoms of heart problems are provided with a cardiac screening which consists of a cardiologic consultation, ECG and echocardiogram. On average, during each mission about 50 patients per day are evaluated and their average age is 25 years old.
Particular attention is paid to the school age population through cardiological examinations, swab and electrocardiogram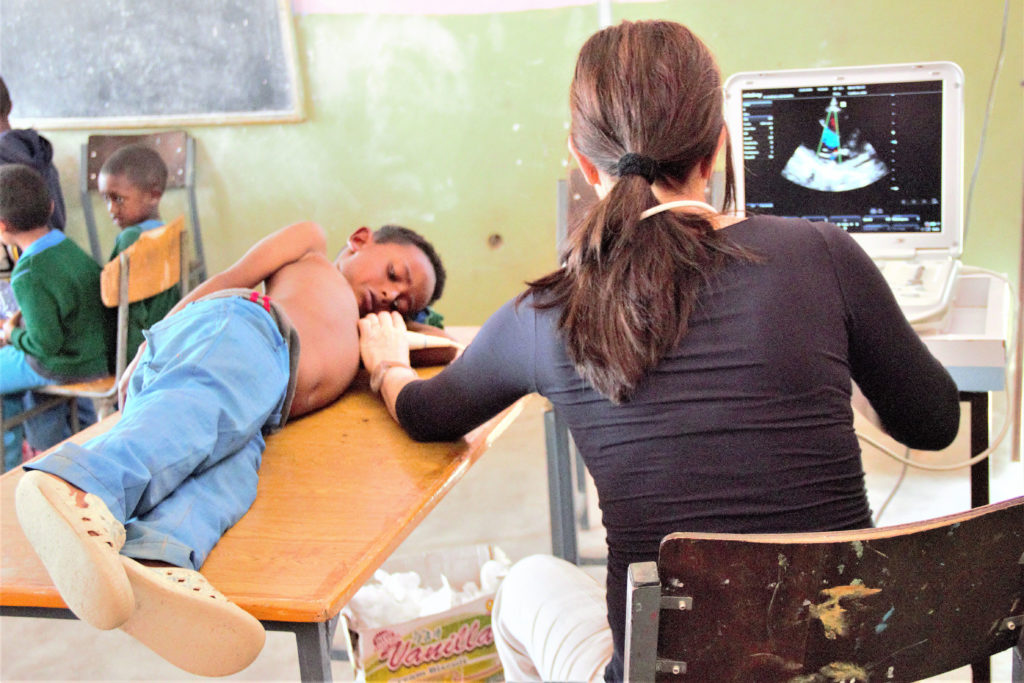 The Save a  Life4Life team  includes cardiologists, nurses, and logisticians for the management and coordination of the missions.
To cure patients in need of open heart surgery, Milena established a collaboration with the Salam Centre for Cardiac Surgery of Emergency NGO located in Khartoum (Sudan). This centre is the only one on the whole African continent that provides heart surgery treatment completely free of charge.
All patients are screened by physician's team at the Ayder Referral Hospital of Makallè, the Civil Hospital of Addigrat, in Mendida, Lalibela, Axum and Addis Ababa, are transferred to the Salam Centre of Emergency if they are in need of surgical treatment.
Continuity is the key feature of the project which is all the more difficult to achieve in such a challenging and extreme context.